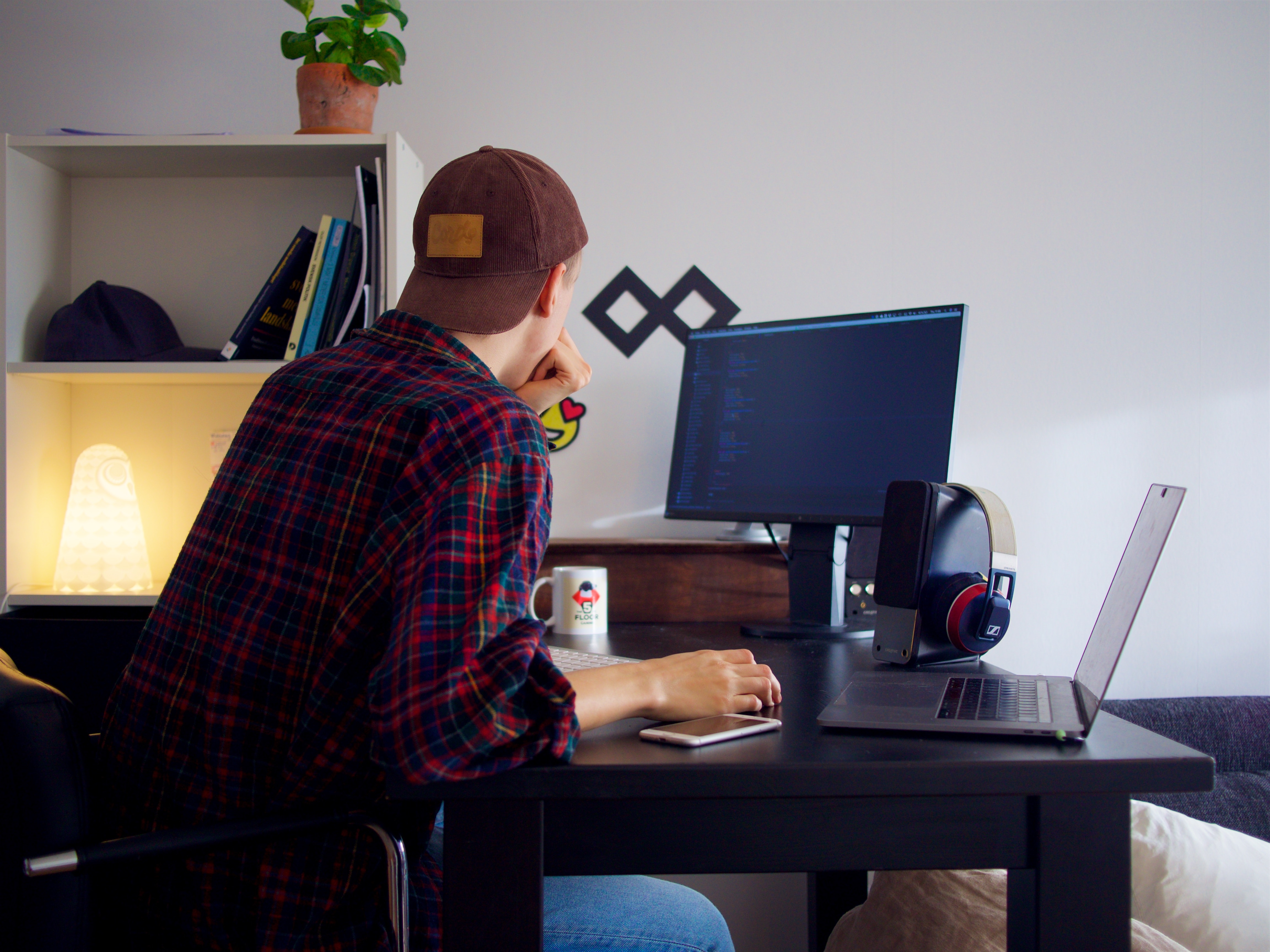 A functional and attractive website is intrinsic to business these days. If you are in the transportation business, specifically car hire, logistics, or courier, a website can go a long way in bringing you and your customers closer for business. However, the biggest confusion when starting to build a website is how and where to start. There are so many options out there that it is easy to get lost. Let us take a look at some of these options and see which one is the best for building your transportation website.
In order to build an intuitive website that showcases the strength and prowess of your business, you can either take the help of a Content Management System (CMS) like WordPress or a Website Builder like Wix, Weebly, Squarespace, Ionos and so on. There are quite a few website builders out there.
The fundamental difference between the two platforms is that while WordPress allows you to build your website from scratch and gives you more flexibility in its design and layout, website builders save a lot of time and effort in building a site by providing premade templates that you can just drag and drop to create layouts.
As with everything else in life, there is a tradeoff in both the cases; with WordPress, you will need more time and perhaps a bit of coding skill at your disposal whereas with website builders, your ability to customize, personalize, and add features to the site will be severely restricted. You'll have to make do with whatever the builder provides.
That said, almost one-third of the websites on the web are created using WordPress and for a good reason. Easy customizability, reliability and user-friendliness have helped WordPress become the most trusted and preferred platform for businesses around the world. On the other hand, drag and drop what-you-see-is-what-you-get (WYSIWYG) tools provided by website builders make life easy for those who may not be technology savvy or skilled in coding.
So which platform should you choose for your next transportation website? Consider the following factors:

Type of Website
The first task before you is to define the purpose of the website. This will help you zero in on the content, design, and features and then you will be able to decide whether WordPress or Website builder will be better suited to your needs. Simple one-page brochure style websites that are used to convey a piece of information or promote a business can be created with a website builder. They are static sites that do not require much customization.
However, if you are looking to create a dynamic website for a courier or transportation business, WordPress will be your best bet. Such sites need to be robust in accepting orders, processing payments and transferring information across different databases. So if your site requires a membership system, login area, or an e-commerce process integrated into it, WordPress is definitely more suitable.
Technical Knowledge
Most people shy away from WordPress to build their site simply because they feel they do not have the technical expertise to accomplish the task. While it is true that for advanced customizations, you will need some sort of coding knowledge and experience, the truth is that even with basic knowledge of HTML code, you can create a fully functional website. Variety of themes and plugins provide the desired functionality in your website by taking away the need for writing complex code.
Website builders require no technical knowledge. In just a matter of few clicks, you can select the template, add design elements, content and voila! Your site is ready. Once again, for bigger and more dynamic sites like a transportation business, you will be severely restricted for functionality.
Budget
As with any enterprise, budget requires some consideration. However, with both WordPress and website builders, you will not burn a hole in your pocket. Downloading and running WordPress software is absolutely free and your only expenses would be the hosting and domain fees. This ranges from $3-$10 dollars. In the same way, paid plans for website builders like Wix and Weebly stand in the range of $10-$15.
However, if you are planning to create a business website for a transportation company using WordPress, it is strongly recommended to hire the services of an experienced web developer. While it will increase the costs to some extent, the long-term benefits will outweigh the costs. A professional developer can customize the site, design, and layout more efficiently and in a lesser time. Using such services also gives you a piece of mind that if something goes wrong, you have someone to fall back on for help and troubleshooting.
Once you've decided to build your transportation website with the above factors in mind, you should next make a list of the important features and functionalities that your transportation site should have: Broadly, any transportation business, such as a courier company, logistics, or car hire require the following functions:
Ability to create custom databases and forms.
Ability to integrate APIs such as Google Maps.
Ability to export data.
Ability to create invoices and accept payments on invoices.
Create a customer portal or account page.
To fulfill such requirements for your business website, WordPress offers some distinct advantages:
Instant Pricing for Jobs
The courier industry is fast moving and competitive. Jobs are often urgent and customers need an immediate response otherwise they will go to another company.
With WordPress there are many plugins you can use to give your customers a fast response. You can accept enquiries using a form plugin like Gravity Forms or Contact Form 7. There are also chat plugins you can use if you have the resources to have staff on hand to reply. An automated courier quote calculator plugin will give you even more of an advantage. By entering your delivery rates beforehand you can automate the process of pricing a job and give an instant online quote.
Calculate Prices Based On Distance
As a courier your cost of each job will vary depending on the distance travelled. A popular solution is to integrate Google Maps with your website. A Google Maps WordPress plugin such as the demos on this page will give you the exact pick up and drop off locations as well as driving, walking or cycling directions.
Using a Google Maps powered plugin will not only allow you to provide an accurate quote, but also give your customers more confidence in your service as you can see the exact locations on a map with no room for error.
Package Tracking
If you use a plugin which has the option to manage your delivery workflow – i.e. couriers can update the status of jobs such as (In Progress, Collected, Dispatched, Delivered, Complete etc) then you can easily connect this to a status bar or simply set up a web page that shows the status of the delivery.
Mobile Optimized Themes
It's essential to have a well designed and mobile friendly website. The web is now used more on mobile phones than on the desktop so the ability to make a quick order or price enquiry via mobile is essential.
WordPress has a wealth of free themes in the WordPress theme directory. You can preview them for free to make sure they give your customers a great experience on mobile.
Accept Credit Card Payment With Any Payment Processor via WooCommerce
WooCommerce is the leading payment plugin for WordPress websites. It allows you to process payments through almost any payment company such as PayPal, Stripe, Square or WorldPay. This choice is an advantage for couriers as many of these companies also offer portable card readers for in-person payments and virtual terminals for phone payments.
WooCommerce was originally designed for ecommerce, however it can be integrated into courier plugins which take care of the dynamic distance-based price calculation and then pass the order to WooCommerce for payment processing. This has been a frequent request over the years and lead to us using WooCommerce for our own courier plugin: TransitQuote.
Low Cost
For new or small businesses where cost is an issue using a free open source software can be a big money saver. This means the only costs are hosting and your domain name.
Ease of Use
In recent years WordPress has become a lot more user friendly and the latest version provides a drag and drop block editor so you do not need to be a web developer to create your courier website.
Block Editor: https://www.codeinwp.com/blog/wo…
This makes WordPress a great option if you prefer to build your own website rather than hire someone to do it for you.
Developer Availability
The biggest advantage to WordPress is the scale of the developer community around the globe.
The number of themes and plugins available is absolutely huge, so if you can't find a theme and plugin that is what you are looking for, you can easily hire a designer or developer to build a custom solution for you.
You Are Not Tied To A Hosting Company
The WordPress software is open source and can be installed on any server. This means if your hosting company isn't working out you can easily export your website and move to another company. This is not possible with web builder sites such as Wix, Squarespace and Weebly who all use proprietary software meaning your website is not transferable.
Conclusion
From the discussion above, it is quite evident that for a fully-functional, feature-rich, and efficient transportation website, WordPress is the platform of choice. It is free to use, has tons of themes and plugins, is flexible, and can be scaled to include any functionality that your business website may need.