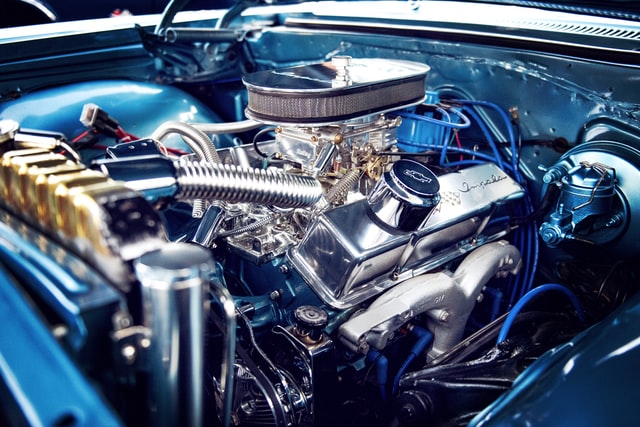 TransitQuote Pro version 4.4.4 is available now in your TransitQuote download area.
This release includes new options for customizing your courier quote form and an import and export feature to help with website maintenance.
New Features Since Last Release
Sort Order for Services and Vehicles
As requested by a number of our customers, we have given you the option of re-ordering the list of vehicles and services in the drop down boxes on the booking form.
This is useful for highlighting a particular service or vehicle when you customer generates a quote. Website visitors looking for a quick quote will often generate a quote for the default vehicle and service first.
This forms their first impression of your business prices, so depending on your transportation company's pricing strategy you may wish to have the lowest cost service as the default.
To set the order of your services and vehicles from the WordPress dashboard simply navigate to:
TransitQuote Pro > Vehicles
Or
TransitQuote Pro > Services
Edit the vehicles or services you would like to re-order and add a number in the sort order column.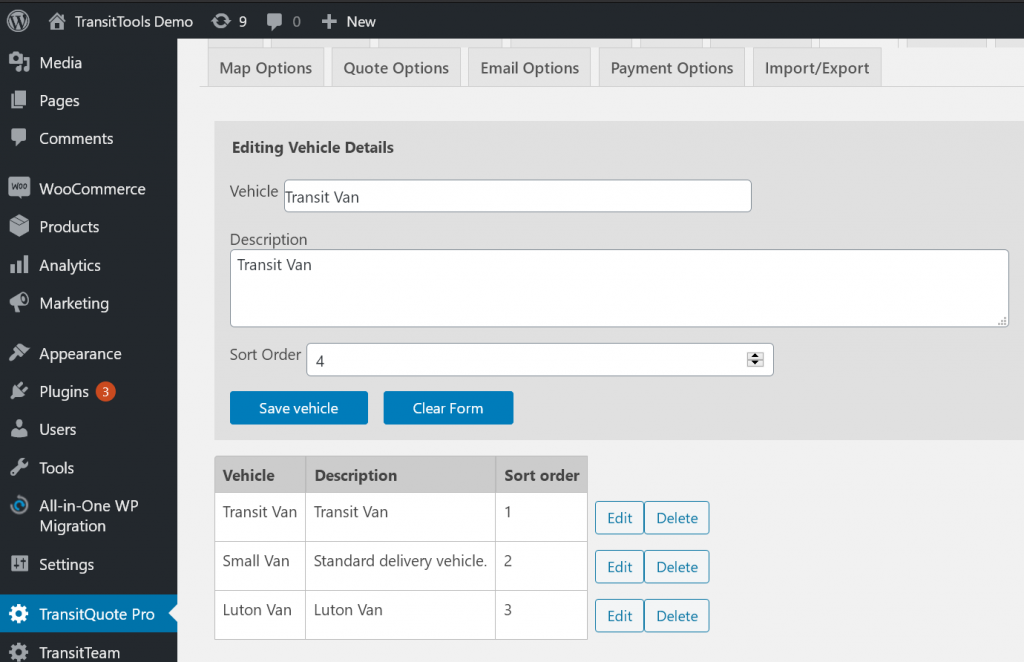 When you next visit your transportation quote calculator page, the services or vehicles will be ordered based on the sort order column in ascending order.
Quote Only Shortcode Attribute
TransitQuote comes with 3 different booking form layouts.
Layouts are selected with the Form Section Order drop down on the Form Options tab.
Until now, selecting a new layout affects all instances of the form throughout your website.
The new short "sections" shortcode can now be used to select the layout on a per-form basis.
To set up a quick quote form on one page which does not allow bookings you can now use the shortcode below.
[transitquote_pro sections="quote only"]
On pages where you do want to allow bookings you can use the standard shortcode without the sections attribute.
[transitquote_pro]
This feature will be particularly useful if you require customers to register with your business before placing delivery orders.
You can now hide the booking form in a members only area while still allowing website visitors to get a quick quote from a public page.
Import and Export
Taking regular backups of your courier website data is an essential business task which should be carried out every day.
For full website backups we recommend this backup solution, however if you have a particularly large website which doesn't change often you may prefer to back up only your TransitQuote data.
After upgrading to the latest version of TransitQuote you will see a new Import / Export tab in the TransitQuote Pro dashboard area.
Simply follow the on page instructions to save all your customer data and settings to a file on your computer.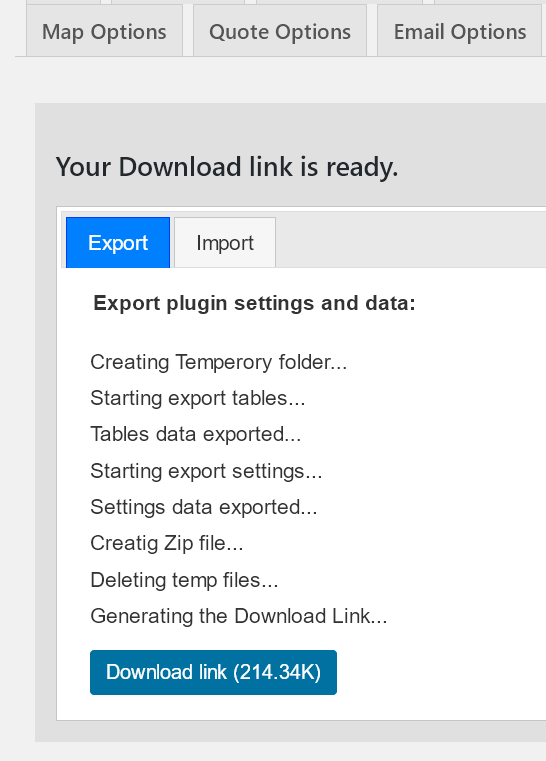 When importing data you can choose which data to restore, for example you can choose to import your vehicles, services and rates but not older jobs that you no longer need.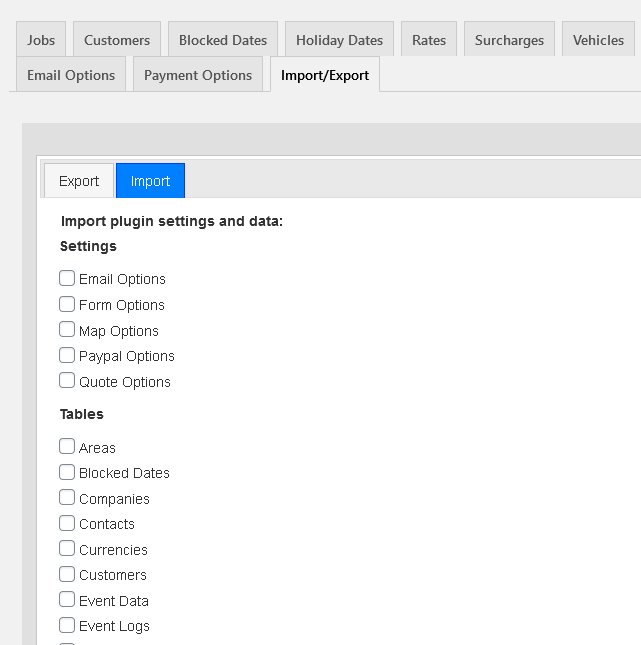 We recommend using this import and export option if you are migrating to a new website or are transferring your settings from a staging area to your live website.
If You Have A Custom TransitQuote Solution
Please do not install this version of TransitQuote Pro as you will lose any custom features.
The features and fixes in this version will be added to your custom software and we will contact you directly to do the upgrade.
You can also contact us at any time to confirm the details of the update.
How To Download The Update
All customers with an active support subscription can download the new version from the My TranstiQuote download area.
If you are unsure of your password please visit this page to reset it.
If your subscription has expired and you are unable to access the download area please contact us for a link to update your subscription.