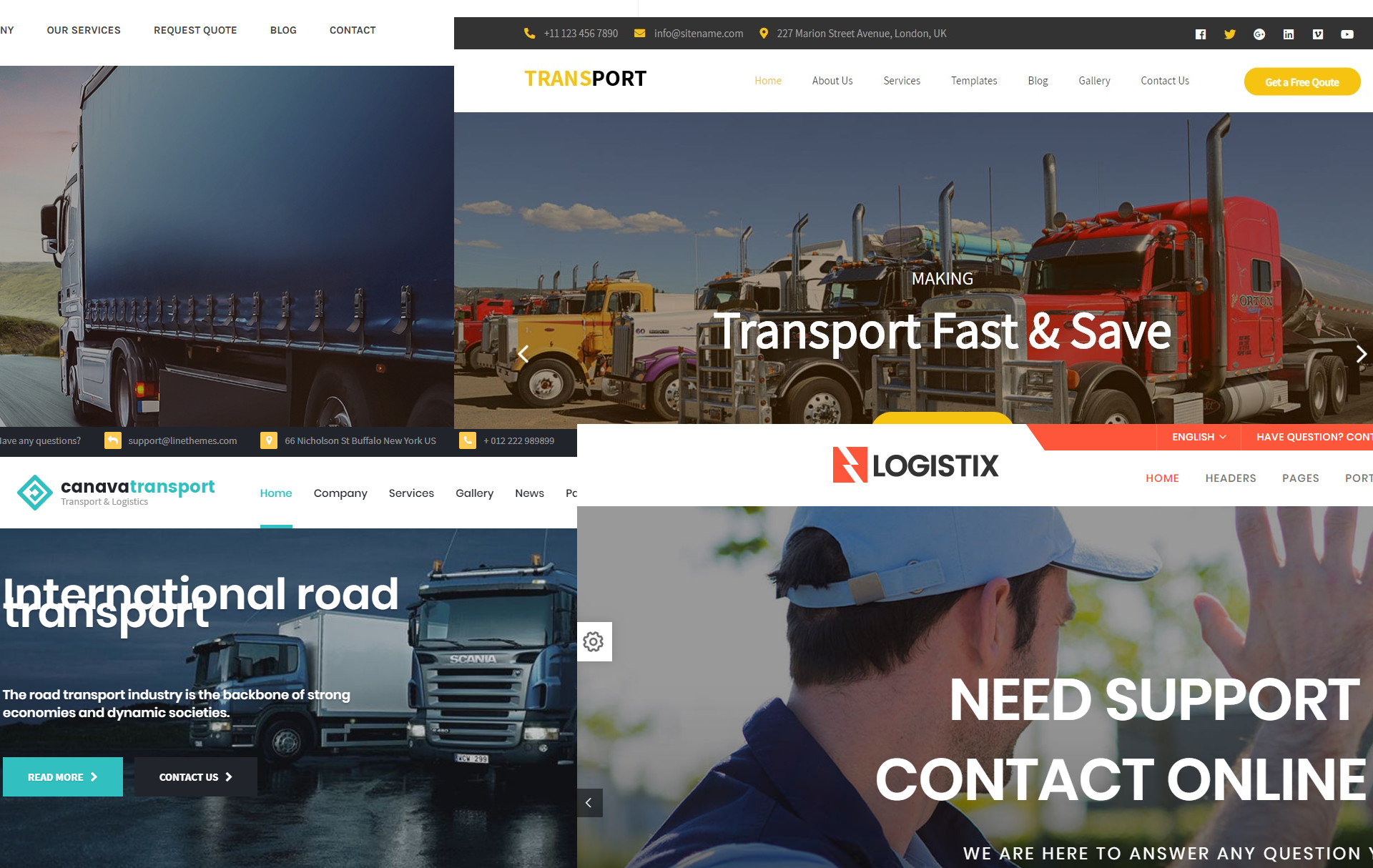 A great website is an essential asset for your transportation or courier business in today's digital society.
In recent years the capabilities of web technology have grown. Many websites are now full blown applications providing services directly to customers on their mobile phone.
The increased capabilities of modern websites often also makes them more complicated to build. Websites now consistent of many components which the business owner or web developer must evaluate.
WordPress simplifies things by making it easy to try our and swap themes. Each theme gives your website a completely new look.
We are often asked for WordPress theme recommendations by customers setting up their online transportation quote calculator on WordPress for the first time.
To help save our customers time we have researched, collated and categorized over 100 free and commercial WordPress themes designed for couriers, transportation, limo and chauffeur, removals and logistics businesses.
If you are thinking of setting up a new website for your transportation business why not browse our WordPress theme directory for inspiration here: https://www.transitquote.co.uk/wordpress-themes/