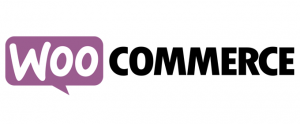 The TransitQuote team are delighted to announce the integration of WooCommerce to our popular transportatin and delivery quote calculator, TransitQuote Pro.
WooCommerce is the world's leading open-source e-commerce plugin for WordPress that allows businesses across the world sell their products and services with great simplicity and efficiency. It is free and 100% customizable as per the needs of your online business.
TransitQuote Pro is a WordPress plugin that designed for businesses who bill customers by miles or kilometers travelled. TransitQuote Pro can be easily installed on your WordPress site to automatically provide a courier quote calculator using which your customers get a quote for your services.
With its integration with TransitQuote Pro, all our existing and potential customers can use WooCommerce to accept payments with TransitQuote Pro for their businesses.
WooCommerce for Small and Growing Businesses
The main reason behind WooCommerce's popularity was and still is the ability to provide a free, highly customizable, secure, and scalable e-commerce solution to small business owners who do not have the luxury to invest thousands of dollars into adopting a payment solution that they have little control over. WooCommerce remains free to date and for those who wish to add more features and functionality to the base package can buy as many paid extensions as they want that further enhance the core functionality.
With WooCommerce, the list of goods and services you can sell is virtually endless. You can choose to sell within your own country, internationally, or even selected regions. Not just that you can offer product iterations, offer downloads, bookings, memberships, make real-time calculations, the list goes on. See the links included at the end of this article for quick reference about what WooCommerce can do for your business.
WooCommerce comes bundled with the ability to accept major credit cards, PayPal, BACS (bank transfers), and cash on delivery. Need additional options? More than 140 region-specific gateways integrate with WooCommerce, including popular choices like Stripe, Authorize.Net, and Amazon Payments.
WooCommerce provides your business to accept all major credit cards, accept payments through PayPal, bank transfers, and even cash on delivery. It just doesn't end there. For countries or regions that use specific payment gateways like Stripe, Authorize or Amazon Payments, WooCommerce provides more than 140 additional gateways that are region or country specific.
WooCommerce and TransitQuote Complement Each Other
The marriage of TransitQuote and WooCommerce can work wonders for your business. Just consider the following scenarios:
If you have a courier or removals business that uses WooCommerce to sell packaging materials, your customers can now use TransitQuote to accept online payment for your transportation costs.
Transportation companies that operate in countries where PayPal is not available can use a WooCommerce payment gateway that does operate in their country.
Businesses that accept payment on delivery using a virtual terminal or portable credit card reader can now use TransitQuote with WooCommerce payment gateways like WordPay or Square to process both their offline and online payments using the same account.
Top 20 Payment Gateways Supported by WooCommerce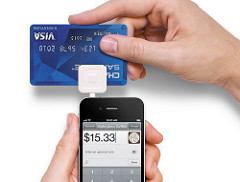 Here's a list of of top 20 payment gateways made available by WooCommerce for easy reference:
How to Start Using WooCommerce for Payments
To start using WooCommerce for payments, you'll need to install and configure the WooCommerce plugin to your WordPress site. Refer to the following link to add and start using WooCommerce for payments.
How to Install and Activate WooCommerce
Where Can I Try a Demo Version
The demo version for WooCommerce is available at the following link:
http://transitquote.co.uk/demo-page-pro-version-inline/
How Much Does TransitQuote Pro Cost?
TransitQuote Pro is available for:
$39.99 per month when paid monthly.
$24.99 per month when paid yearly.
Click here to view the TransitQuote Pro purchase options.
TransitQuote Pro is an easy to use and intuitive Google Maps quote calculator that allows your transportation business to receive automatic delivery pricing requests from your WordPress website. It is compatible with all WordPress versions and has a full set of documentation and resources in case you need help installing, configuring, or using TransitQuote Pro.
With the integration of WooCommerce to TransitQuote Pro, your customers can now pay using any payment gateway that WooCommerce supports. This not only makes it extremely efficient and convenient for your customers but also presents a delivery pricing tool for your target potential customers across different geographical regions.
You can find more about the plugin at the following link:
https://www.transitquote.co.uk/transitquote-pro/
About WooCommerce
WooCommerce was launched on September 27, 2011 and was developed back then by WordPress theme developer WooThemes. It soon became a default choice for businesses owing to its open-source background, easy and seamless integration with WordPress, and ability to provide a choice of a number of payment gateways for the customers to pay for goods or services online.
No wonder then that today, it is used by a multitude of high-traffic websites, some of the most prominent names being the Internet Systems Consortium and Small Press Expo.
Due to its immense popularity, there is availability of many WordPress extensions, both free and premium that provide extensibility to the already very versatile WooCommerce functionality. A latest estimate puts a staggering number of 380,000 online retailers using WooCommerce to power their online stores; an impressive 30% of all online stores.
More about WooCommerce:
See How WooCommerce and TransitQuote Work Together:
http://transitquote.co.uk/demo-page-pro-version-inline/