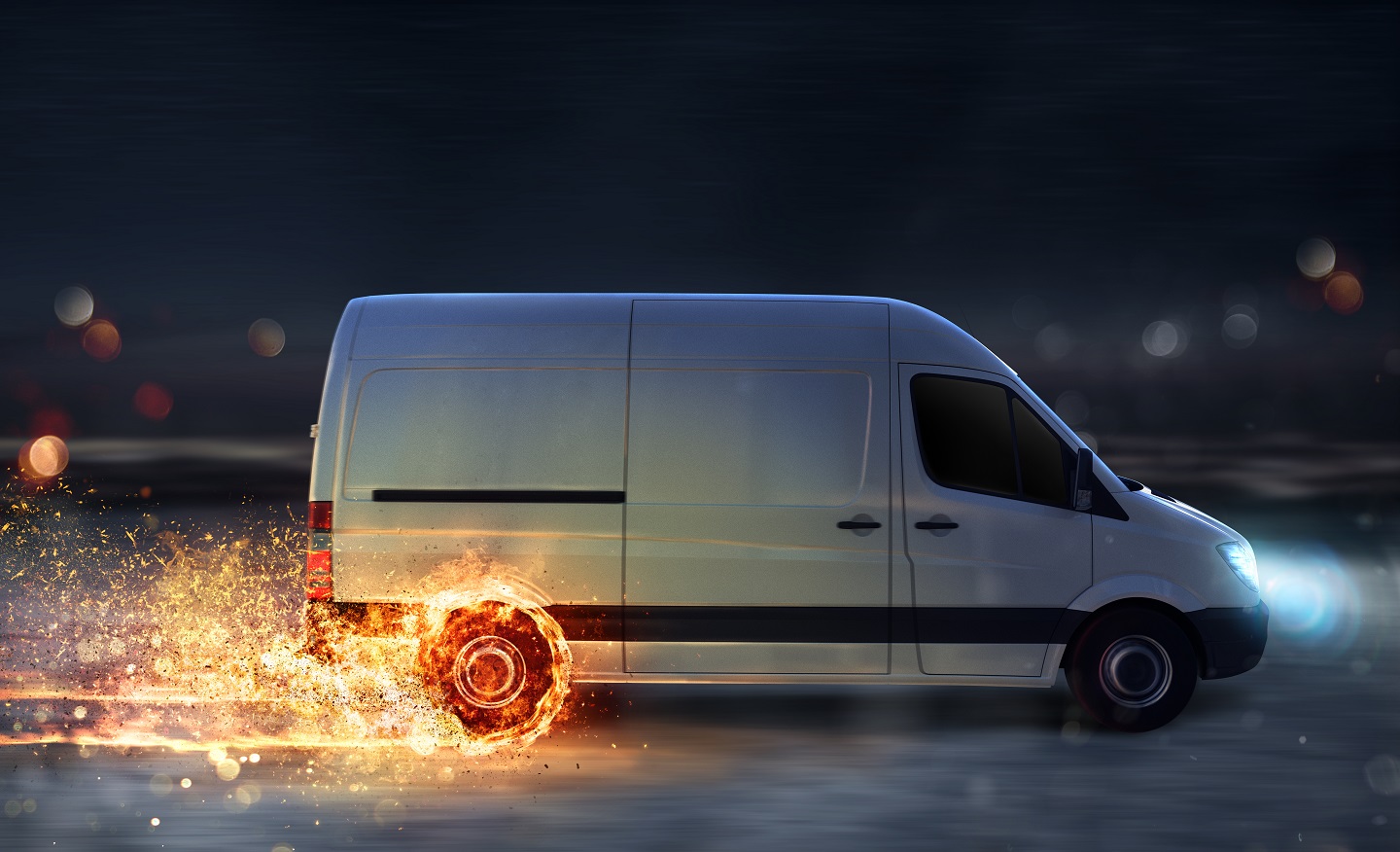 TransitQuote Pro version 4.4.5 is available now in your TransitQuote download area.
This is a minor release with improvements to the Admin settings, a new checkbox option and a number of bug fixes.
New Features Since Last Release
Improved Validation For Entering Rates
Entering delivery rates is the most important of setting up you TransitQuote Pro delivery price calculation.
This update prevents two common mistakes from ocurring:
More that one milage rate being added for the same type of journey.
Accidental deletion of the milage rate for journeys outside of the furthest boundary distance.
You will now see a warning on the rates entry screen if either of these problems occur, and saving rates that cause errors will not longer be allowed.
Option To Use a Checkbox For Return to Collection
If your customers prefer to use the more traditional checkbox on the booking form rather than the radio buttons that we currently use for options such as delivery and return, this is now possible with a new form theme included with this release.
Simply go to your dashboard to the Order Form tab on the TransitQuote menu and select the new theme: "Light Checks".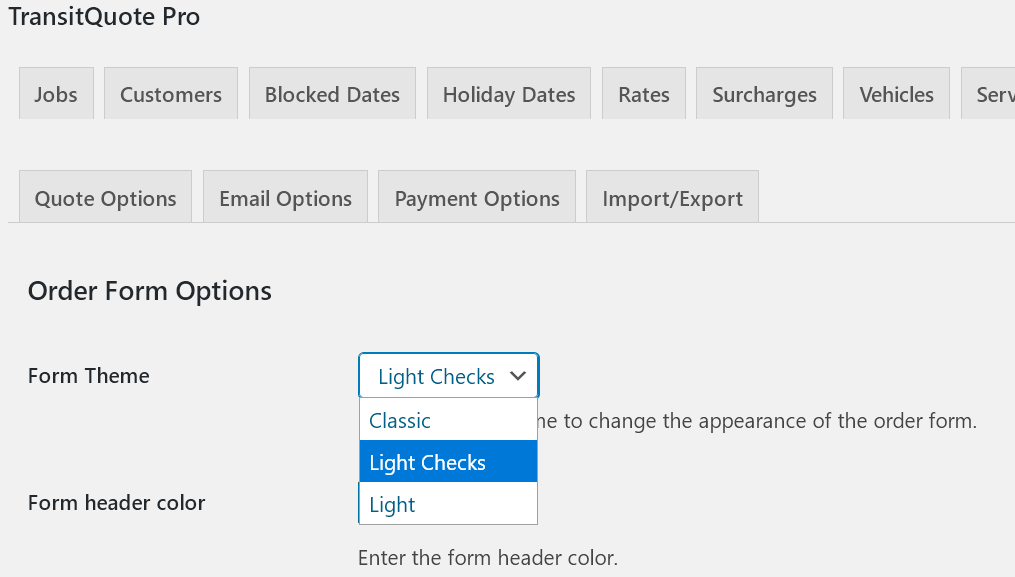 Selecting a Form Theme is an option that is mostly applicable if we have created a custom form for your business. This will change in the future as we have a number of variations of the booking form that will be added over future releases.
If you have an idea for a new booking form layout or style please feel free to contact us with your suggestions.
Bug Fixes
This update fixes a number of minor bugs and compatiblity issues.
If you experience a bug please report it along with any error messages via our contact form.
If You Have A Custom TransitQuote Solution
Please do not install this version of TransitQuote Pro as you may lose any custom features.
The features and fixes in this version will be added to your custom software and we will contact you directly to do the upgrade.
You can also contact us at any time to confirm the details of the update.
How To Download The Update
All customers with an active support subscription can download the new version from the My TranstiQuote download area.
If you are unsure of your password please visit this page to reset it.
If your subscription has expired and you are unable to access the download area please contact us for a link to update your subscription.