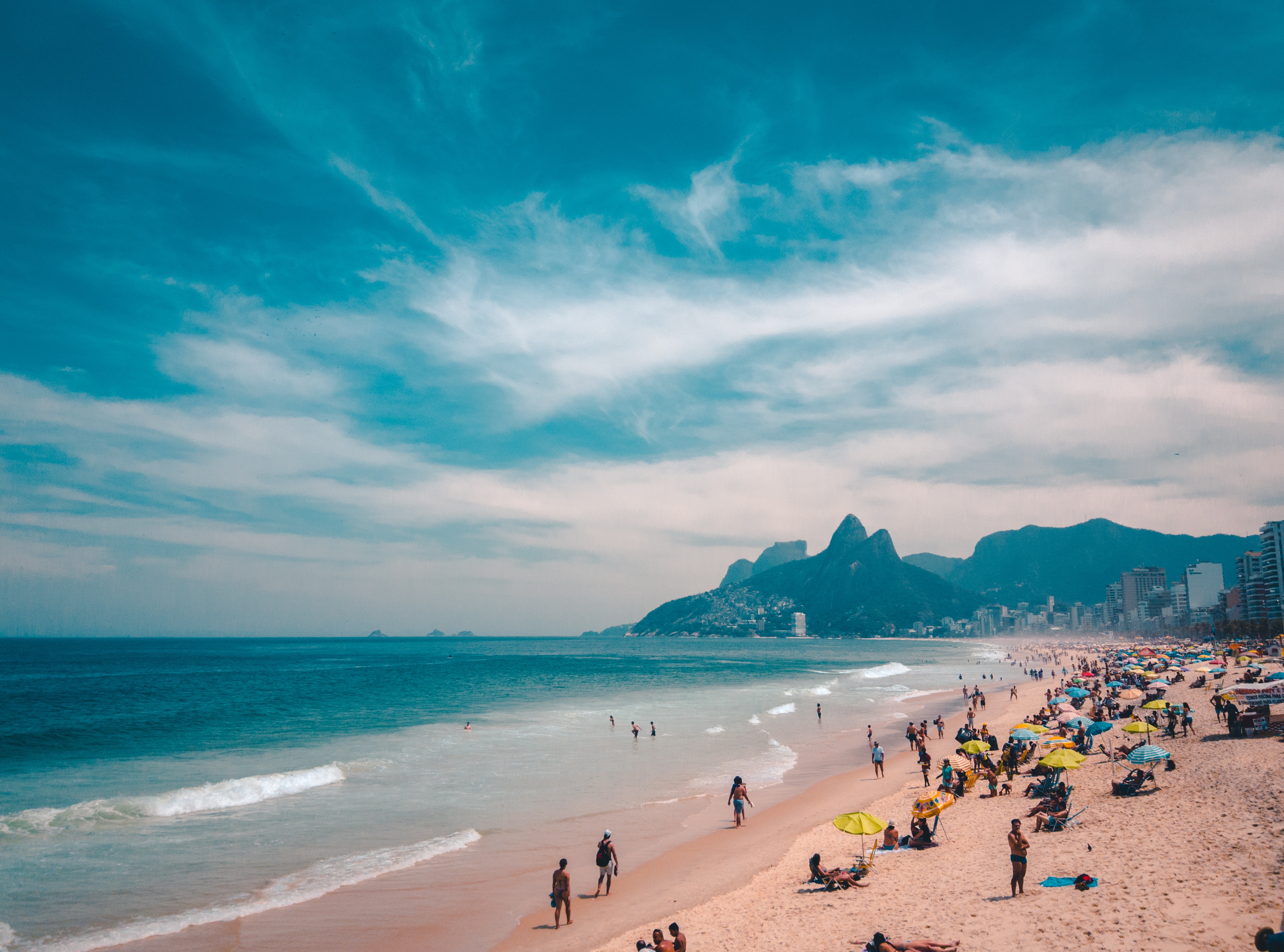 The latest version of TransitQuote Pro can now adjust your delivery or transportation price quote depending on the booking date and time.
This new feature allows your company to vary your prices if bookings fall on:
Holiday dates (these can be defined in the WordPress dashboard)
Weekends
Out of Hours (bookings made for times outside of your booking start time and booking end time)
Enabling Holiday, Weekend and Out Of Hours Charging
Using the new rates is optional. To enable them just tick the appropriate boxes on the Quote Options page.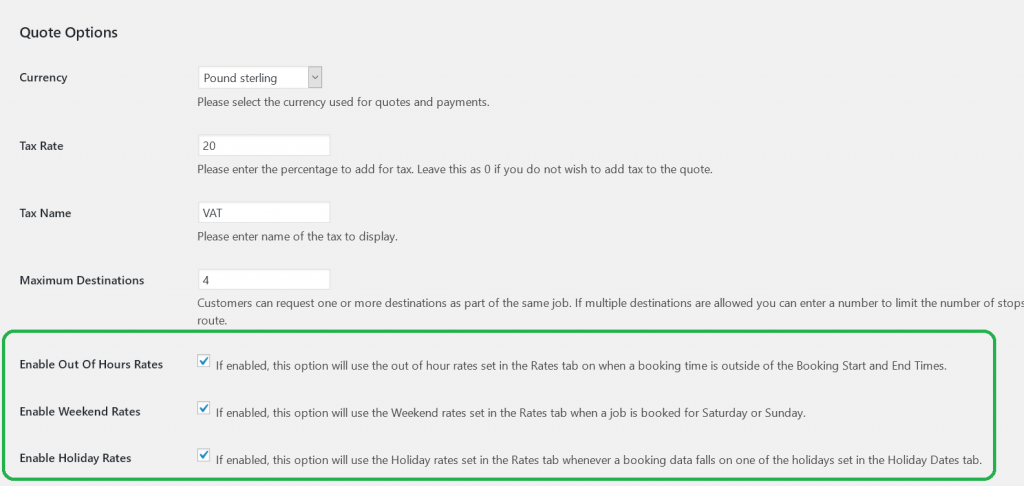 Setting Rates in the WordPress Dashboard
Setting up you rates is done in the Rates tab of the TransitQuote Pro settings. For every combination of vehicle and service you can set the new rates in addition to our normal options of providing quote based on:
Per mile or km cost
Set price for journeys up to a certain distance
Price per hour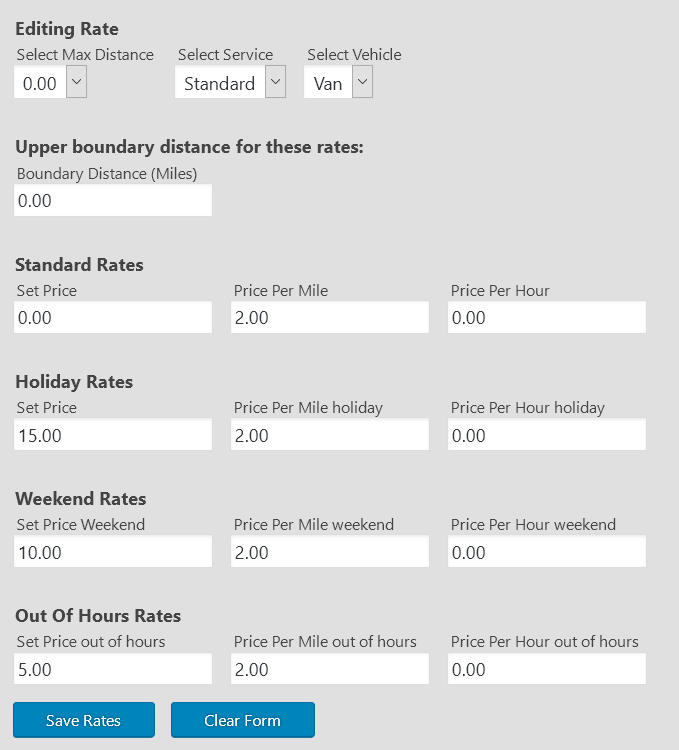 The new rates apply to the same distance boundaries as the rates for normal business hours.
This means that if you charge a different rate for journeys between – for example – 50 miles and 100 miles, you can adjust your rate for weekends, evenings and holidays specific to journeys of this distance.
Setting Up Holiday Dates
You choose which days of they year are holiday days.
Simply select the first and last day of each holiday period. You can add as many holiday periods as suits your business.
For single days just set the start and end date to the same day.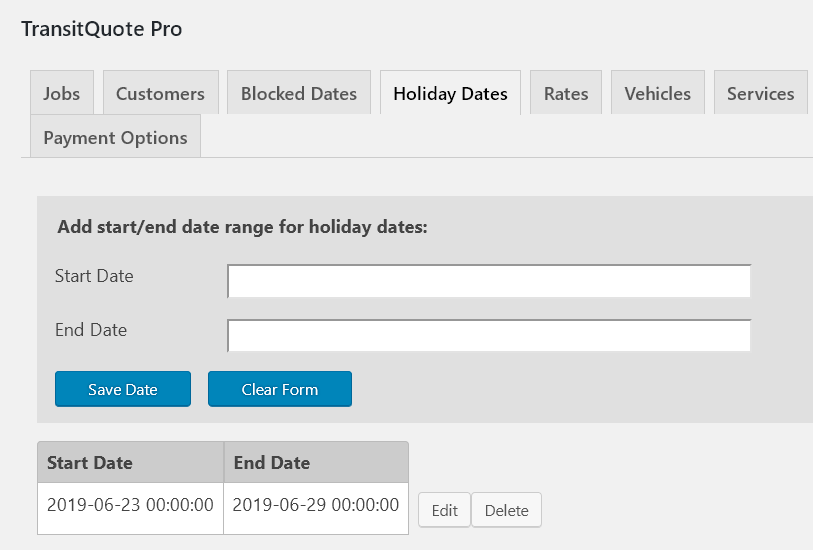 Where To Download The New Version
If you have already purchased TransitQuote Pro, simply log into the My TransitQuote page using the same email address you used when you purchased the plugin.
Passwords can be set or reset on the same page if necessary.
If you have a courier, delivery, vehicle and driver hire, removal or other tranportation company and are interested in using TransitQuote to automate your online ordering process you can find out about and purchase TransitQuote Pro here: TransitQuote Pro
For businesses that also require a delivery / order tracking page and a mobile optimized job list for drivers, we now have a special bundle containing all our products. For more information please see: TransitTools