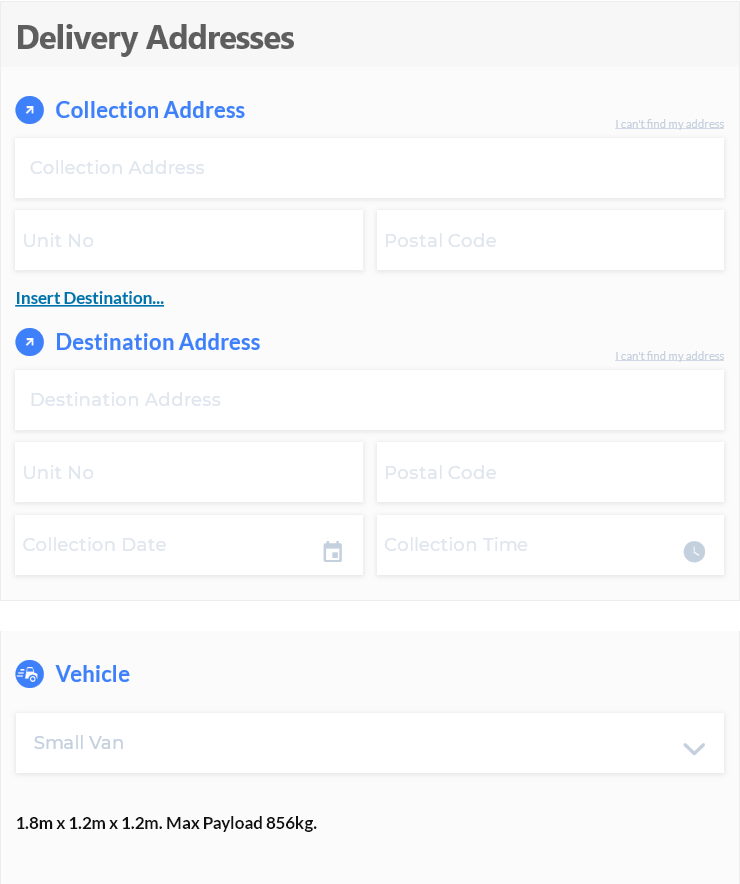 A question we are often asked is: Can TransitQuote automatically charge different rates for different vehicle types?
With the TransitQuote Pro WordPress Plugin, presenting your customer with a choice of distance-based prices is one of many features that come as standard.
To see how this works you can view our demo on this page which shows the plugin configured with 3 vehicles.
This demo is set up on a standard WordPress installation using the latest official WordPress theme "Twenty Nineteen".
Demo link: https://www.transitquote.co.uk/demos/vehicles/
Behind the scenes in the WordPress Dashboard we have added 3 vehicles, each with a different name and description.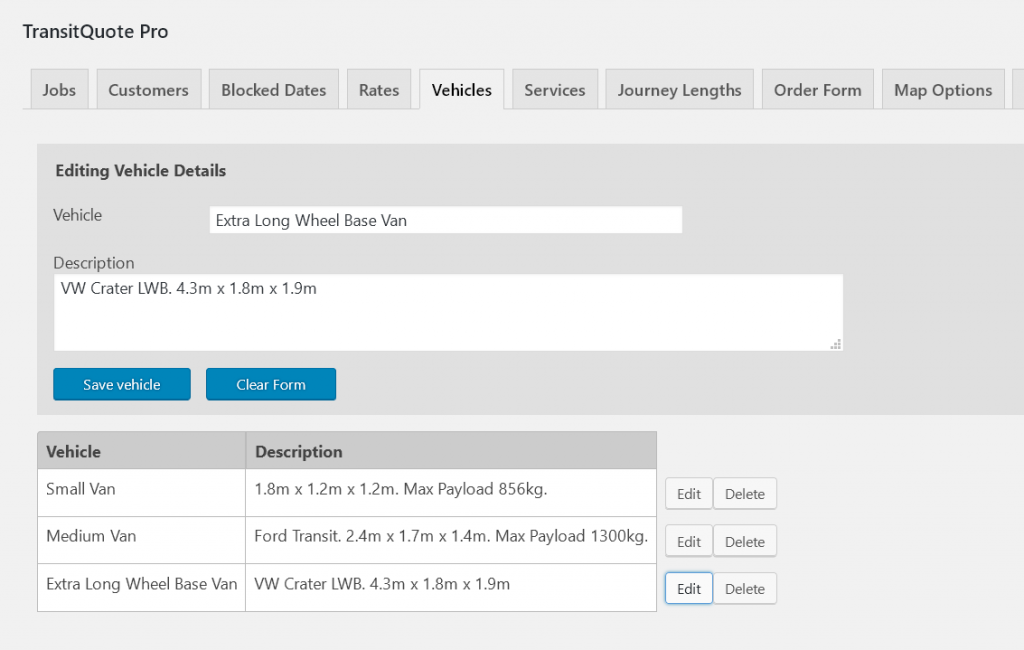 The description is optional. When enabled, the description text is displayed in the order form and will change depending on the vehicle selected.
You can also enable a "View vehicle" link for each vehicle. This will link to another page or post where you can include more details information about the selected vehicle.

While setting up a page per vehicle is optional, it has advantages for marketing and search engine optimization and will help customers find your business via Google and other search engines.
The more pages your website has which contain information relevant to your customer's Google search, the higher up the search results your website will be, so setting up vehicle pages will increase your chance of being discovered.
A well designed vehicle page can also be shared on social media to attract attention to your transportation business and encourage people to visit your website.
Each vehicle is associated with a different set of rates. Each set of rates can use any combination of price per mile, set amount and price per hour.

Distance boundaries can also be set so that different price calculations are used to generate the customer quote if the total journey length is over the boundary distance.
When your customer changes the vehicle selection drop down on the order form a new price is calculated and displayed based on the journey distance and the selected vehicle's rates.